Over the last year, the housing market's gone through significant change. While it's still a sellers' market, homes that are priced right are selling, and they get the most attention from buyers right now.
With higher mortgage rates and moderating buyer demand, conditions in the housing market are different today. And if you're thinking of selling your house, it's important to understand how the market has changed and what that means for you.

If you've been waiting for the right time, it could be now while the supply of homes for sale is so low. HousingWire shares:
". . . the big question is whether we are finally starting to see the seasonal spring increase in inventory. The answer is no, because active listings fell to a new low last week for 2023 . . ."

The National Association of Realtors (NAR) confirms today's housing inventory is low by looking at the months' supply of homes on the market. In a balanced market, about a six-month supply is needed. Anything lower is a sellers' market. And today, the number is much lower:
"Total housing inventory registered at the end of February was 980,000 units, identical to January and up 15.3% from one year ago (850,000). Unsold inventory sits at a 2.6-month supply at the current sales pace, down 10.3% from January but up from 1.7 months in February 2022."

Why Does Low Inventory Make It a Good Time To Sell?
The less inventory there is on the market when you sell, the less competition you're likely to face from other sellers. That means your house will get more attention from the buyers looking for a home this spring. And since there are significantly more buyers in the market than there are homes for sale, you could even receive more than one offer on your house. Multiple offers are on the rise again (see graph below):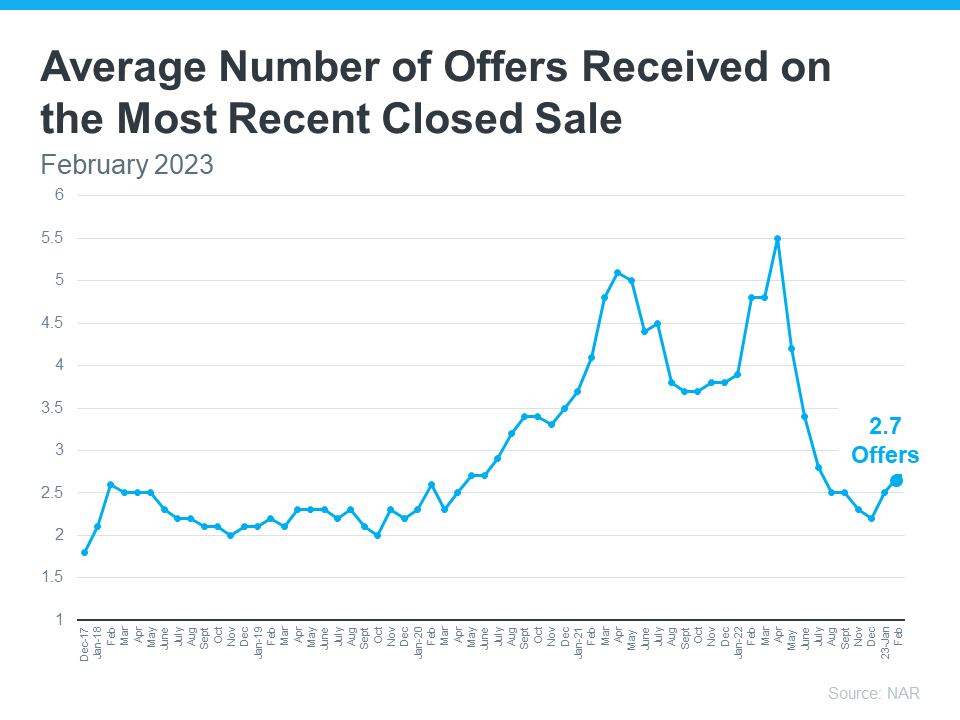 If you get more than one offer on your house, it becomes a bidding war between buyers – and that means you have greater leverage to sell on your terms. But if you want to maximize the opportunity for a bidding war to spark, be sure to lean on your expert real estate advisor. While we're still in a strong sellers' market, it isn't the frenzy we saw a couple of years ago, and today's buyers are focused on the houses with the greatest appeal. Clare Trapasso, Executive News Editor at Realtor.com, explains:
"Well-priced, move-in ready homes with curb appeal in desirable areas are still receiving multiple offers and selling for over the asking price in many parts of the country. So, this spring, it's especially important for sellers to make their homes as attractive as possible to appeal to as many buyers as possible."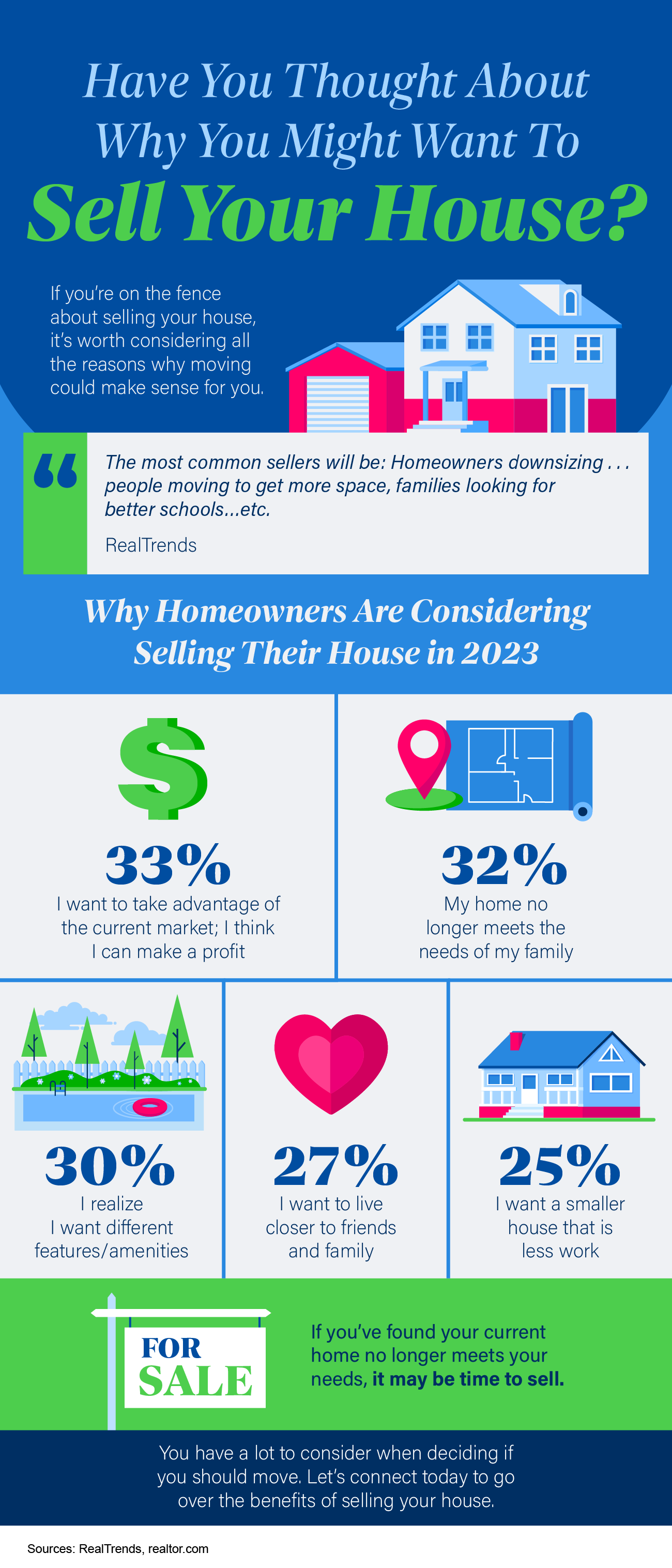 And keep in mind that if you have made the decision to sell your house, it's important to lean on an expert real estate advisor when it comes to setting a list price. How you price your house will not only make a big difference to your bottom line, but to how quickly your house will sell. As Realtor.com explains:
"Move-in-ready homes with curb appeal and in desirable areas—and that are priced to sell—are especially likely to move quickly this spring."

Why Pricing Your House Right Matters
Your asking price sends a message to potential buyers, especially today.
If it's priced too low, you may leave money on the table or discourage buyers who may see a lower-than-expected price tag and wonder if that means something is wrong with the home.
If it's priced too high, you run the risk of deterring buyers. When that happens, you may have to lower the price to drive interest when your house sits on the market for a while. But be aware that a price drop can be seen as a red flag by some buyers who will wonder what it means about the home.
To avoid either headache, price it right from the start. A real estate professional knows how to determine the ideal asking price. They balance the value of homes in your neighborhood, current market trends, buyer demand, the condition of your house, and more to find the right price. This helps lead to stronger offers and a greater likelihood your house will sell quickly.

The visual below helps summarize the impact your asking price can have: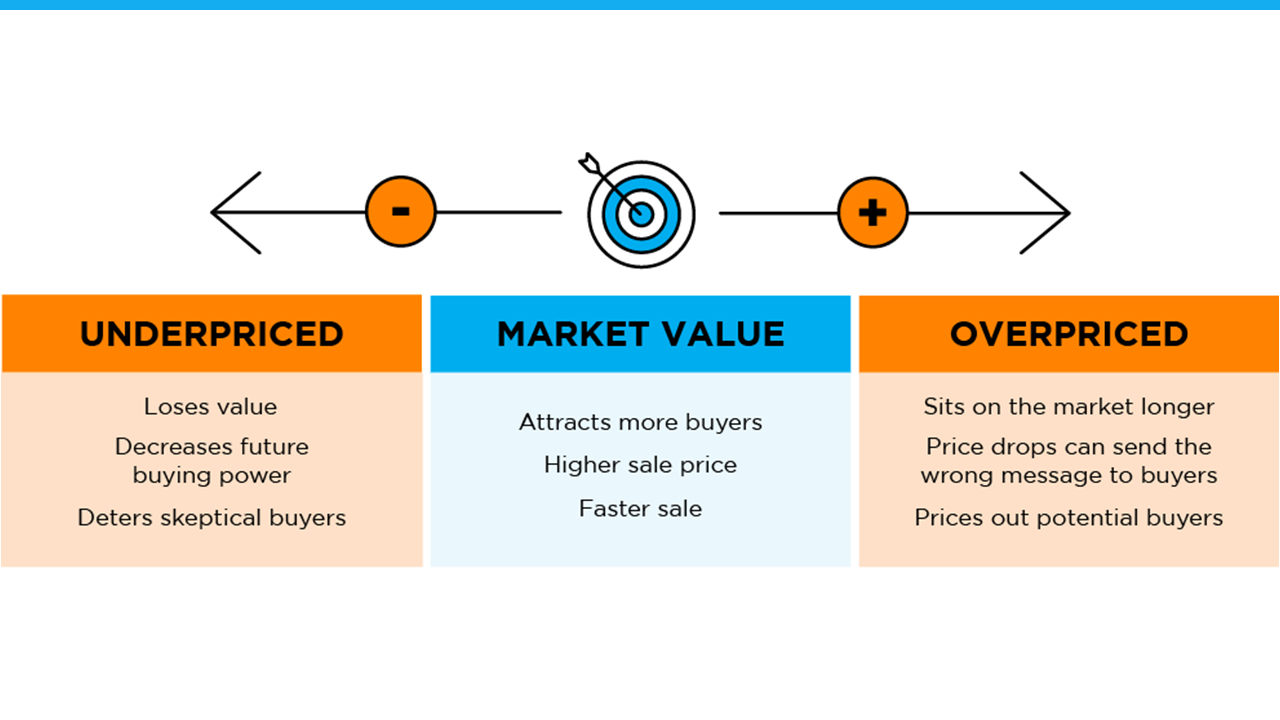 Bottom Line
Homes priced at the current market value are selling faster and at a better price right now. If you're planning to sell your house, let's connect so you have an expert by your side to guide you in today's market. It's worth considering all the reasons why moving could make sense for you. You have a lot to consider when deciding if you should move.
To make sure you price your house appropriately, maximize your sales potential, and minimize your hassles. Don't go at it alone, call us today!