In the world of real estate, finding the right Realtor is crucial for a successful and stress-free property transaction. Stephanie Young, a seasoned real estate professional, understands the importance of this decision and is here to guide you through the process of finding the perfect Realtor. With years of experience in the industry, Stephanie shares valuable insights and tips to help you make an informed choice.

Why a Realtor® Matters
When embarking on a real estate journey, whether buying or selling a property, having a skilled Realtor by your side can make all the difference. Stephanie Young knows that a Realtor is not just a middleman; they are your advocate, negotiator, and source of invaluable expertise throughout the entire process.
1. Start with Research
Stephanie Young recommends beginning your search for a Realtor with thorough research. Start at the Realtor's website. A Realtor's website can reveal a lot about their professionalism and commitment to their clients.

Beyond her website, Stephanie advises potential clients to consult real estate directories, social media platforms, and online reviews to gather information about various Realtors in their area. This initial research helps you compile a list of potential candidates.



2. Ask for Recommendations
Word of mouth can be a powerful tool when it comes to finding a trustworthy Realtor. Stephanie suggests reaching out to friends, family members, or colleagues who have recently bought or sold a property. Their firsthand experiences and recommendations can be invaluable in your search.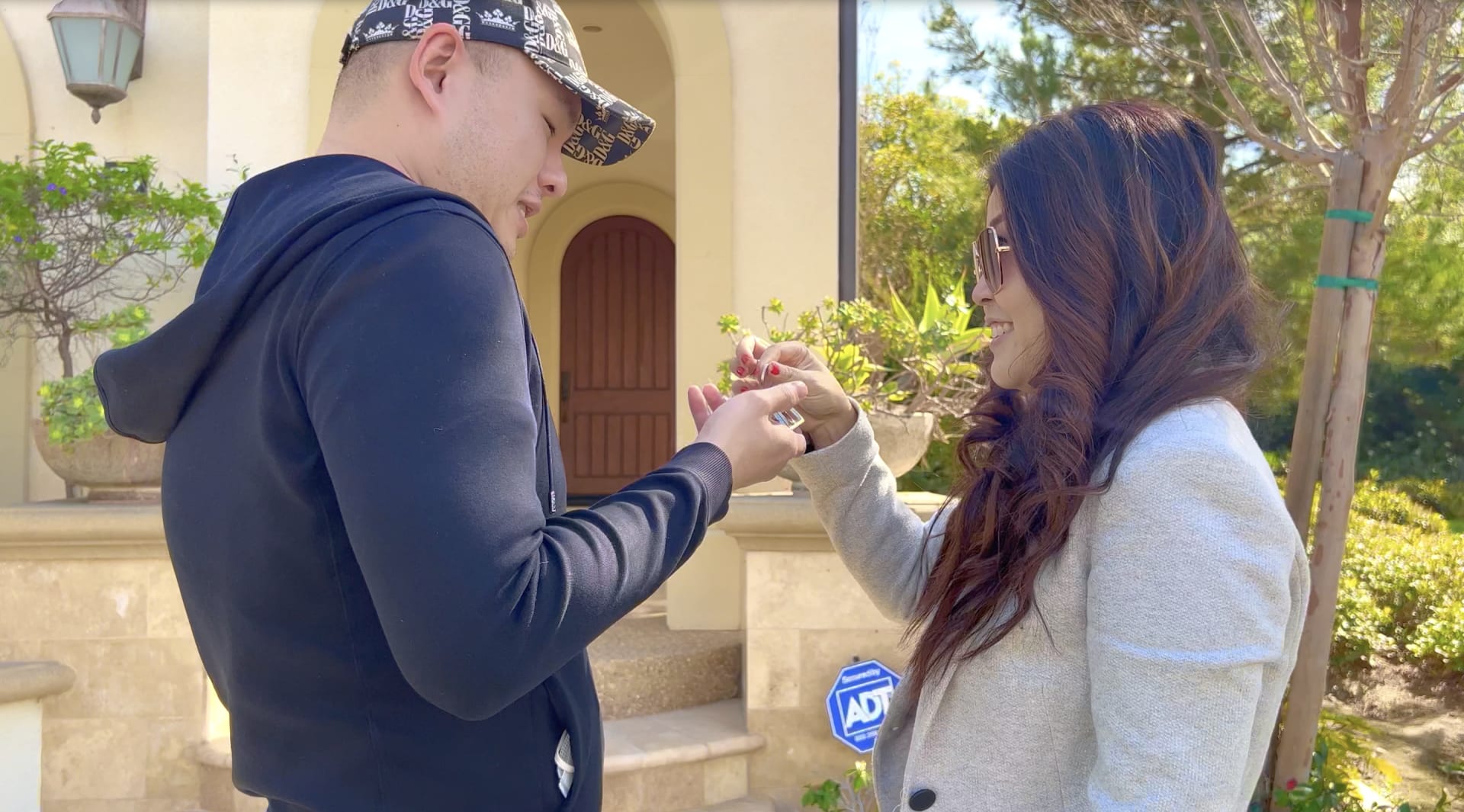 3. Check Credentials
Stephanie emphasizes the importance of verifying a Realtor's credentials. Check if they are licensed in your state and if they are members of reputable real estate associations such as the National Association of Realtors (NAR). Membership in such organizations demonstrates a commitment to ethical and professional standards.

Additionally, inquire about their experience and track record in the real estate market. An experienced Realtor like Stephanie Young has a proven record of successful transactions and satisfied clients.
4. Interview Potential Realtors®
Once you've gathered a list of potential Realtors, schedule interviews with them. During these interviews, ask questions about their approach to real estate transactions, their communication style, and how they plan to address your specific needs.

Stephanie Young and her team prioritize open and honest communication with their clients. They believe that a strong client-agent relationship is built on trust, transparency, and mutual understanding.
5. Evaluate Compatibility
Compatibility with your chosen Realtor is vital for a smooth real estate experience. Clients need to assess whether they feel comfortable working with the Realtor on a personal level. A good Realtor should listen to your needs, be responsive to your questions, and share your vision for the transaction.
6. Review Marketing Strategies
When selling a property, it's essential to discuss a Realtor's marketing strategies. Stephanie Young recommends asking potential Realtors about their marketing plans, including online and offline strategies, to ensure your property receives maximum exposure to potential buyers.
7. Consider Local Expertise
Local knowledge is a key asset for a Realtor. Stephanie understands the importance of being familiar with the local market, neighborhood trends, and property values. She advises clients to choose a Realtor with a deep understanding of the areas they are interested in.
8. Discuss Fees and Agreements
Before finalizing your decision, discuss fees and agreements with your chosen Realtor. Ensure that you have a clear understanding of their commission structure and any additional costs associated with the transaction. A transparent discussion of these details is essential for a successful partnership.

The Stephanie Young Group: A Reliable Choice
As you embark on your journey to find the perfect Realtor, Stephanie Young encourages you to consider her team, the Stephanie Young Group, as a reliable choice. With a commitment to professionalism, expertise, and exceptional client service, Stephanie Young and her team have earned a stellar reputation in the real estate industry. The areas they excel most, include:
Personalized Approach
The Stephanie Young Group believes in providing a personalized approach to every client. Stephanie and her team take the time to understand your unique needs, goals, and preferences, ensuring that they tailor their services to meet your expectations.
Extensive Experience
Stephanie Young brings years of experience to the table, making her team a trusted source of guidance in the real estate market. Their track record of successful transactions and satisfied clients is a testament to their expertise.
Strong Local Knowledge
Stephanie and her team have a strong understanding of the local market, including neighborhood nuances, pricing trends, and market conditions. This local knowledge is invaluable when buying or selling a property.
Effective Marketing Strategies
The Stephanie Young Group employs effective marketing strategies to ensure your property stands out in the market. From professional photography to online and offline marketing, they go the extra mile to showcase your property to potential buyers.
Transparent Communication
Transparency is a core value of the Stephanie Young Group. Stephanie and her team believe in open and honest communication with their clients, ensuring that you are informed and comfortable throughout the entire transaction process.


___________________________________________
Ready to get started?
For those seeking a reliable and experienced Realtor, the Stephanie Young Group is a name you can trust. With a dedication to professionalism, local knowledge, effective marketing strategies, and transparent communication, Stephanie Young and her team are ready to guide you on your real estate journey.

Finding the perfect Realtor is a significant step towards achieving your real estate goals, and Stephanie Young is here to help you make that crucial decision.
Reach out to Stephanie and the Stephanie Young Group
when you're ready to get started in buying or selling Orange County real estate.