As
a seasoned real estate agent
specializing in the luxurious properties of Newport Beach, CA, I've had the joy of helping clients find their dream homes and introducing them to the many wonders our picturesque coastal town offers. From sun-kissed beaches to upscale shopping experiences, Newport Beach's luxury lifestyle awaits.

Let's explore the myriad of activities and attractions that make this town a beloved hotspot for residents and visitors alike, revealing the unique blend of relaxation, luxury, and vibrancy that defines our coastal gem. Whether you're a potential homebuyer or simply curious about this sun-drenched locale, you'll understand why Newport Beach is where dreams meet reality by the end of this blog.

Newport Beach isn't just about luxury living and scenic beauty; it's a haven for families, too! A range of activities keep both the little ones and adults entertained. From sandy castle-building contests on pristine beaches to interactive marine explorations at our local aquariums, there's no shortage of memories waiting to be made.

Happy exploring, and here's to finding your next dream destination — or, better yet, home! Family-friendly wonders in Newport Beach.

Castaways Park
700 Dover Dr, Newport Beach, CA
Castaways Park is an idyllic escape for families seeking the perfect blend of relaxation and adventure. The beach here is notably family-friendly, with its gentle waves and soft sands inviting little ones to splash, swim, and sculpt their dream sandcastles.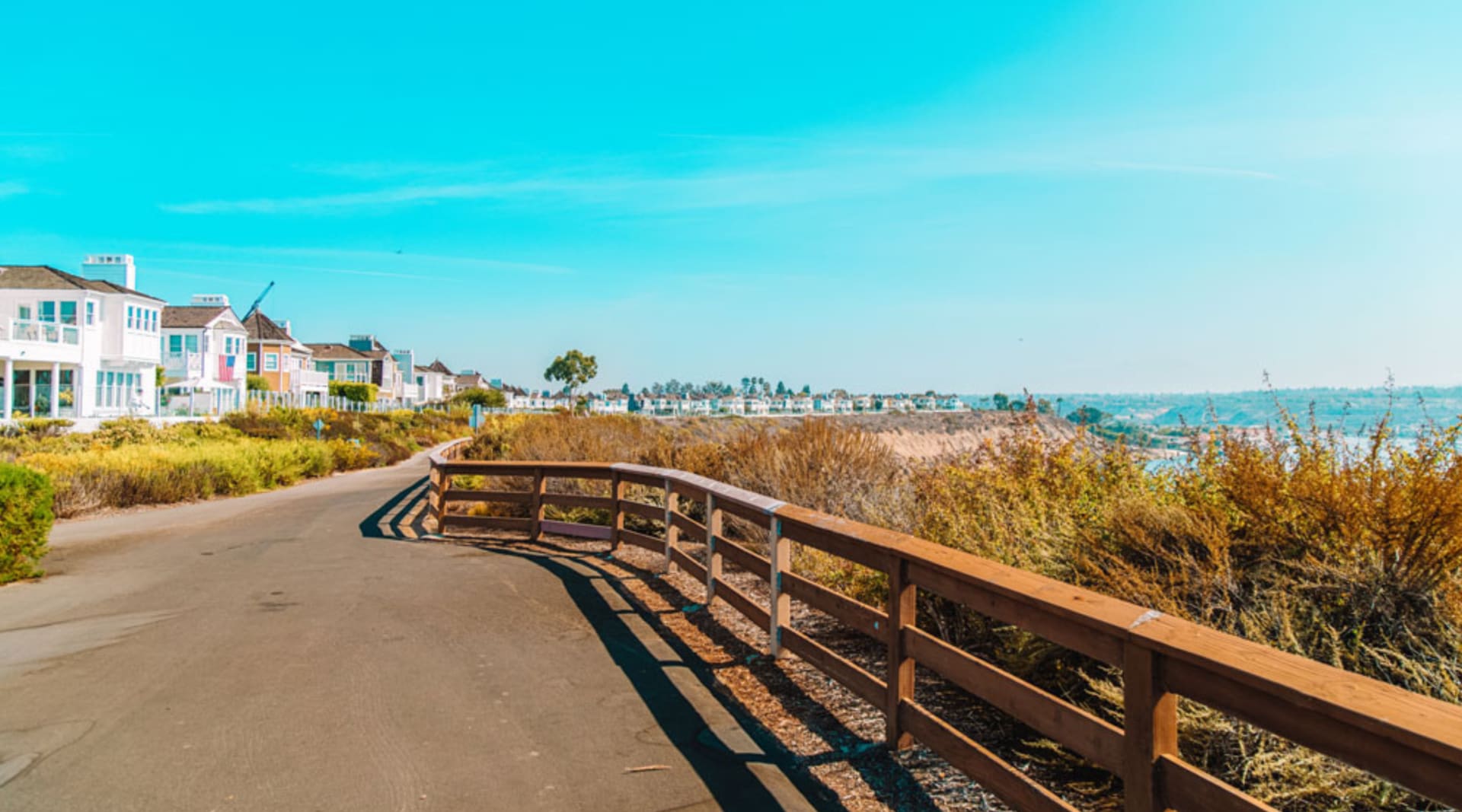 Beyond the water's edge, the park offers flat, well-maintained paths, ideal for those tiny feet eager to explore or for a stroll with a stroller in tow. Surrounded by natural beauty and panoramic views of the harbor, Castaways Park truly is a delightful enclave for families to connect, play, and bask in the warmth of Southern California's sun.
Newport Beach Pier
1 Newport Pier, Newport Beach, CA
An iconic landmark of Newport Beach, the Newport Beach Pier offers more than just breathtaking ocean views. It stands as a magnet for locals and visitors, boasting a vibrant fishing scene where enthusiasts can cast their lines and revel in the thrill of the catch.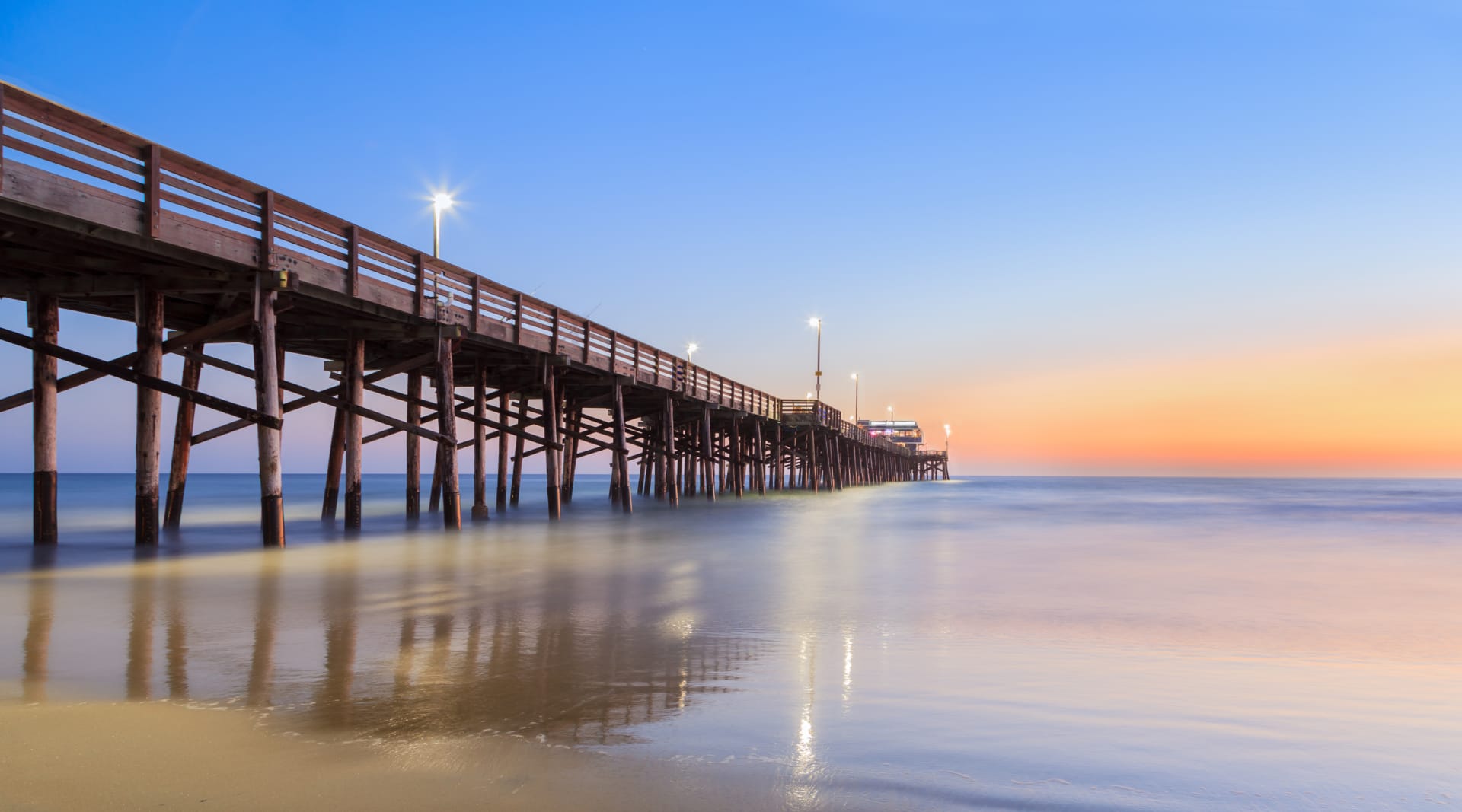 A bustling promenade is steps away from the pier, dotted with a curated selection of shops with unique finds and restaurants serving mouthwatering coastal delicacies.

Balboa Pavilion
400 Main St, Newport Beach, CA
With over a century of rich history, the Balboa Pavilion is a testament to Newport Beach's storied maritime heritage. It exudes an old-world charm as one of California's last remaining great waterfront recreational pavilions. Those with a penchant for adventure can rent boats, embark on sport fishing excursions, or set sail on passenger catamarans destined for the enchanting Catalina Island.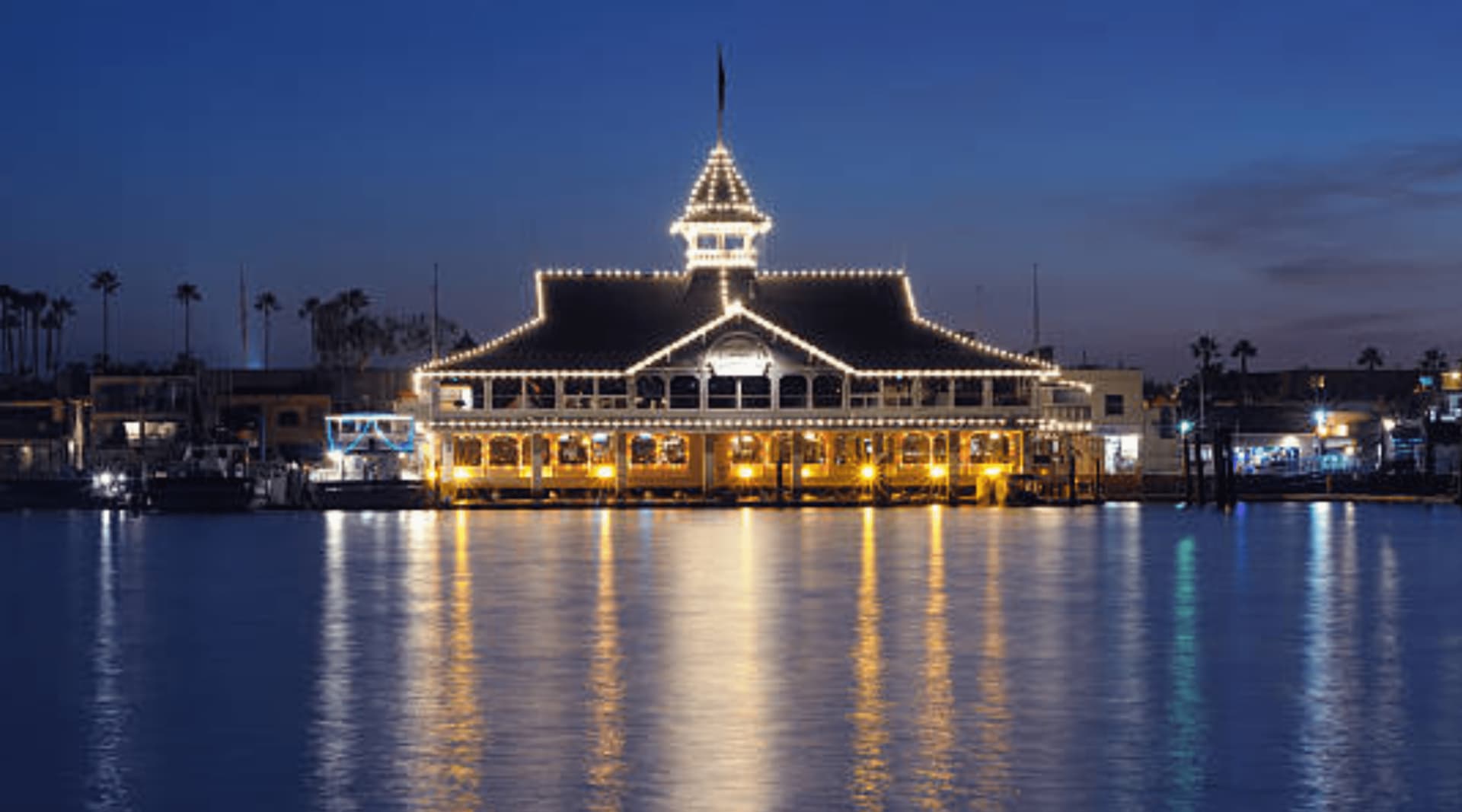 For those seeking a more leisurely experience, harbor sightseeing cruises and whale-watching adventures await, promising unparalleled views and encounters. And after a day at sea, the Pavilion's restaurant beckons with delectable fare, letting you dine with the ocean as your backdrop.

Newport Beach Municipal Beach
Balboa Blvd at Oceanfront and 21st St, Newport Beach, CA
Stretching eight miles along the shimmering coastline, Newport Beach Municipal Beach is a favorite among locals and visitors. This vast expanse of golden sand is known for its surfing conditions. For those more inclined to a tranquil day of sunbathing and swimming, well-trained lifeguards keep a vigilant watch, ensuring a safe and enjoyable experience for all.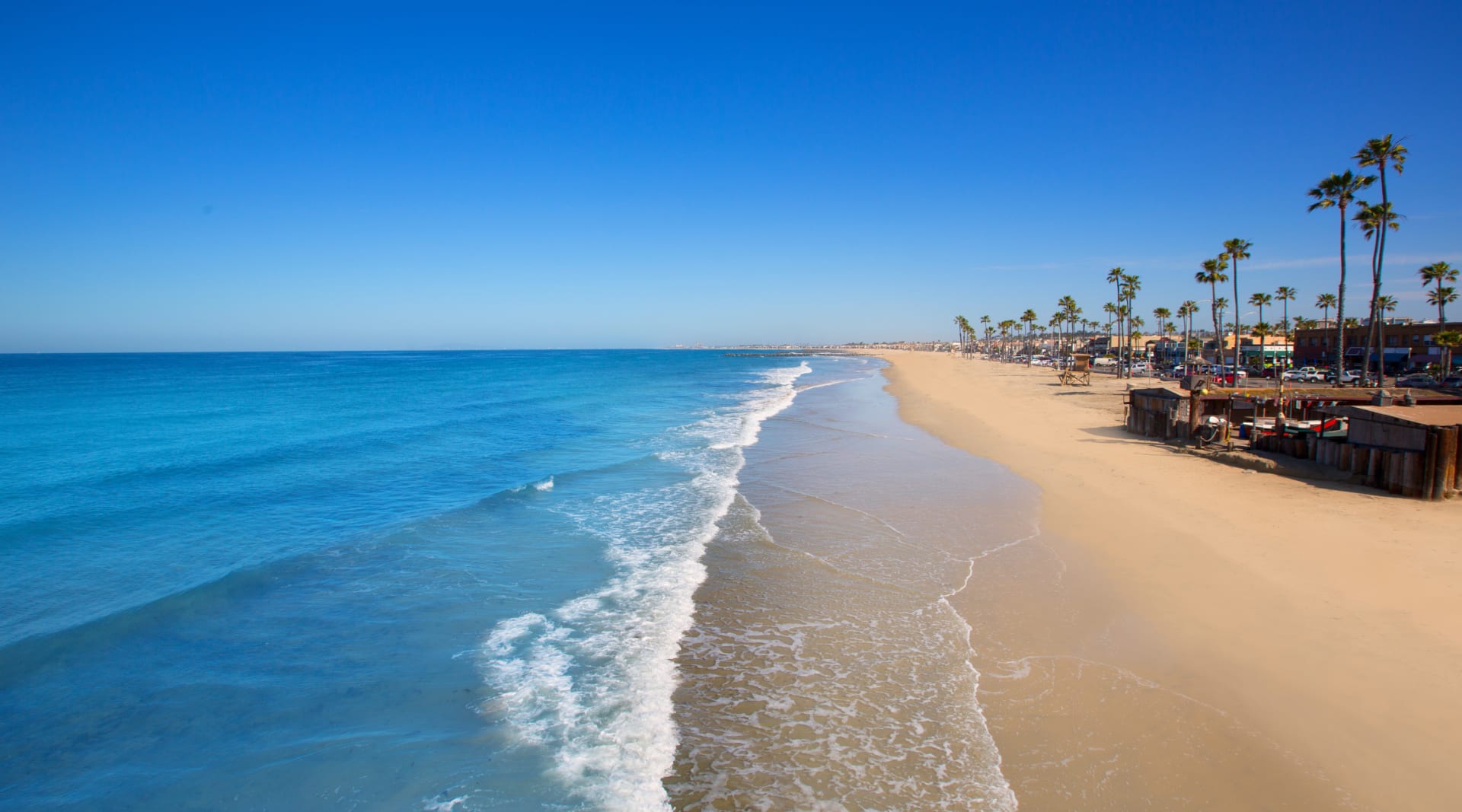 But the magic of the Municipal Beach extends beyond its shores. Lining its backdrop is a lively boardwalk brimming with energy and offering a medley of experiences. From luxurious hotels that promise captivating ocean views to restaurants serving coastal cuisines and shops that call out to the curious shopper — this beach is more than just a natural wonder; it's the very essence of Newport Beach's vibrant and sun-soaked lifestyle.

Peter and Mary Muth Interpretive Center
2301 University Dr, Newport Beach, CA
The Peter and Mary Muth Interpretive Center is a haven of education and exploration. This remarkable facility provides a window into the rich tapestry of estuary life and history. Visitors are treated to a diverse range of exhibits that beautifully chronicle the evolution and significance of our local estuaries, enhanced by interactive displays that engage minds young and old. But the learning doesn't end indoors.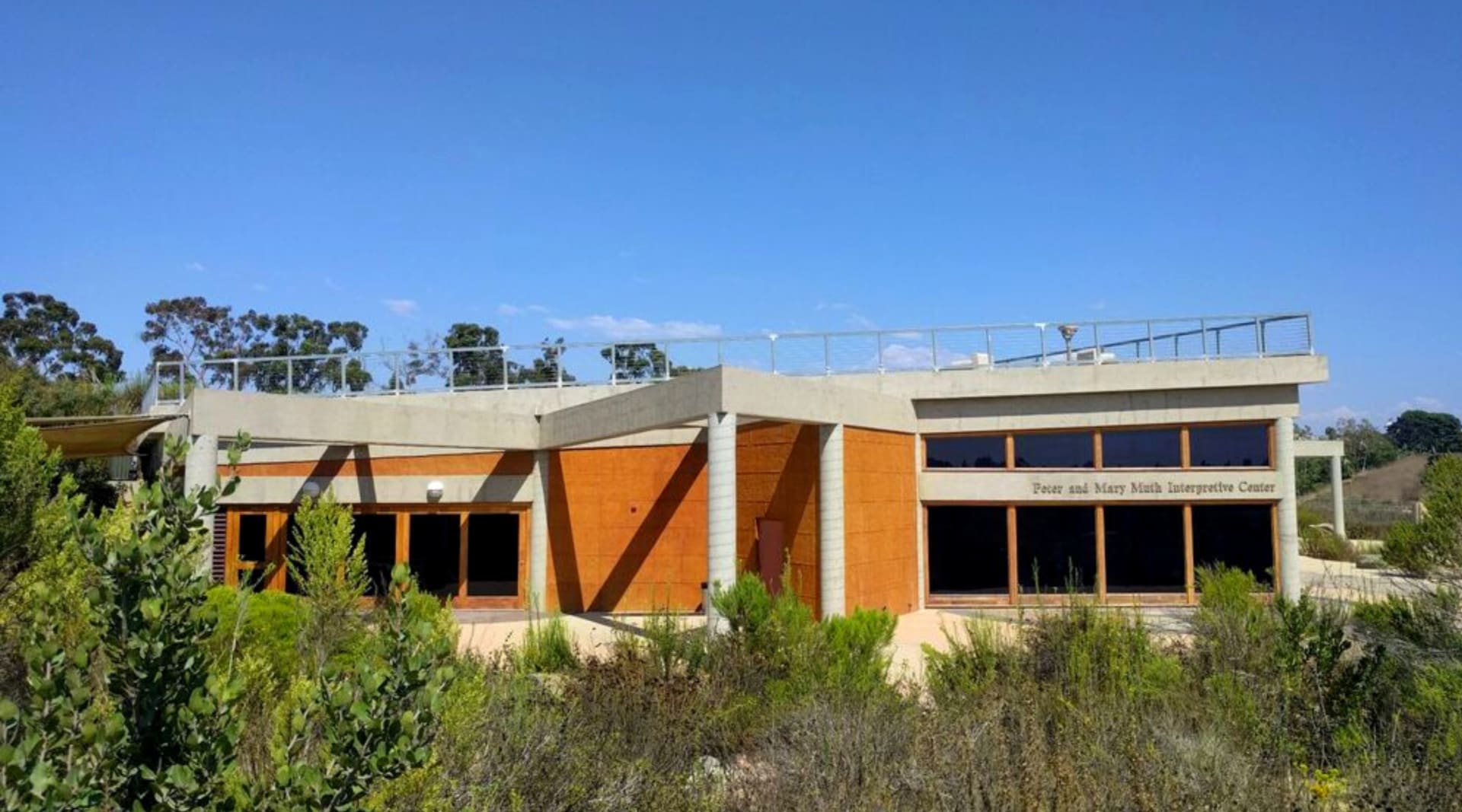 Stepping outside, a network of trails meanders through the encompassing nature preserve, inviting guests to immerse themselves in the pristine surroundings and witness firsthand the flora and fauna that call this sanctuary home. At the Muth Interpretive Center, guests discover the delicate balance that defines our coastal ecosystem.

Upper Newport Bay Nature Preserve
2301 University Dr, Newport Beach, CA
Sprawling over 135 acres and complemented by an expansive 1,000 acres of open space is the Upper Newport Bay Nature Preserve, Newport Beach's crown jewel of natural conservation. This vast expanse is a nurturing home for many sensitive and endangered species in the verdant bluffs and serene wetlands. Visitors are treated to a visual spectacle as they traverse the Preserve's diverse terrains. And while its landscapes captivate, the Preserve ensures inclusivity in its exploration options.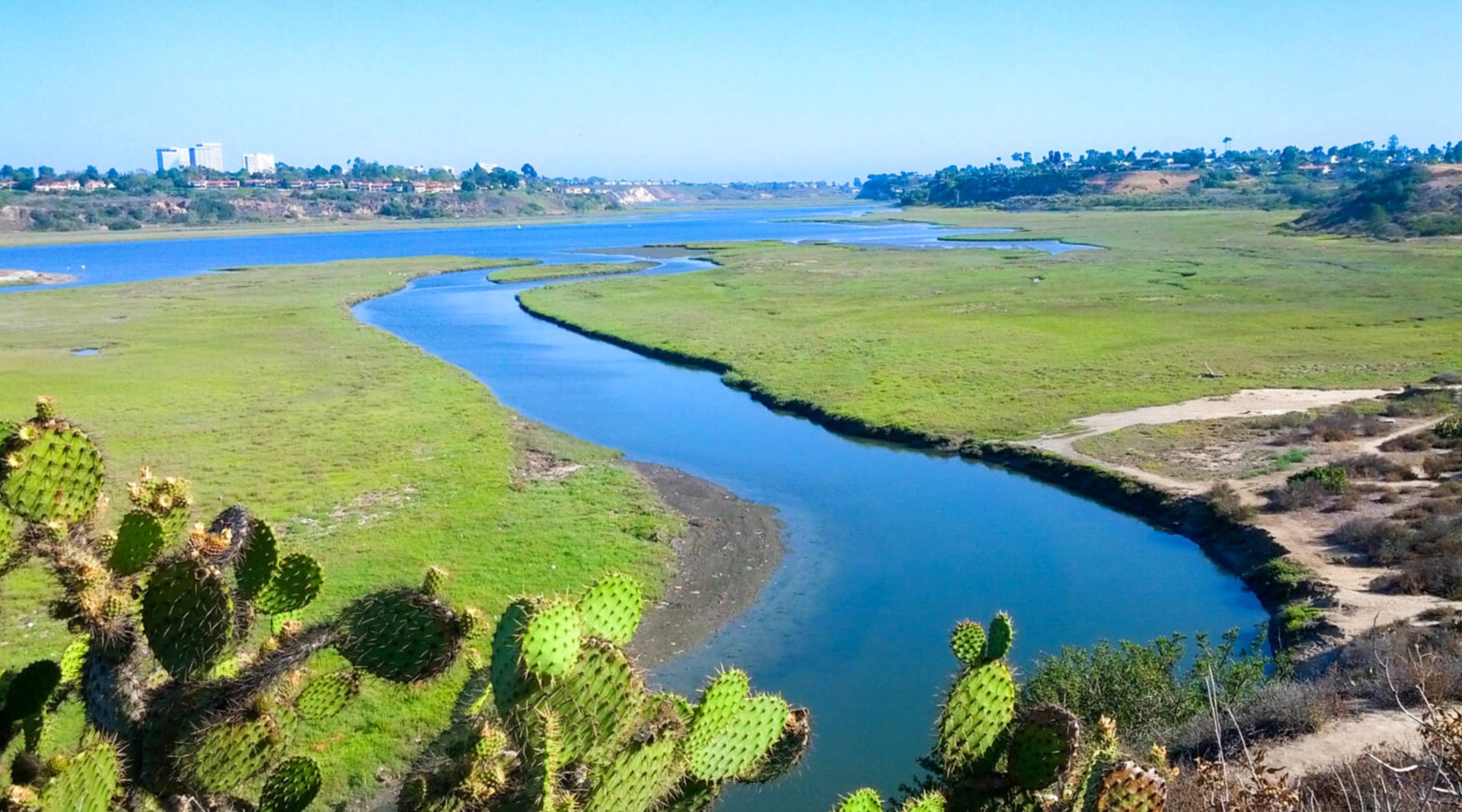 Winding trails, open to horses, people, bikes, and even our beloved pets, offer various vantage points to marvel at the region's biodiversity. Every step taken, every bird spotted, and every breeze felt within the Upper Newport Bay Nature Preserve stands as a testament to nature's undying beauty and the importance of its preservation for future generations.

Newport Beach Country Club
One Clubhouse Dr, Newport Beach, CA
Nestled in the heart of Newport Beach lies a sanctuary of luxury and sport: the Newport Beach Country Club. This club is an exclusive, members-only enclave that offers world-class amenities and unparalleled hospitality. The meticulously maintained golf course, with its rolling greens and panoramic vistas, offers golfers an excellent experience, and for those who favor the allure of the tennis court, state-of-the-art facilities await, ensuring thrilling matches under the Californian sun.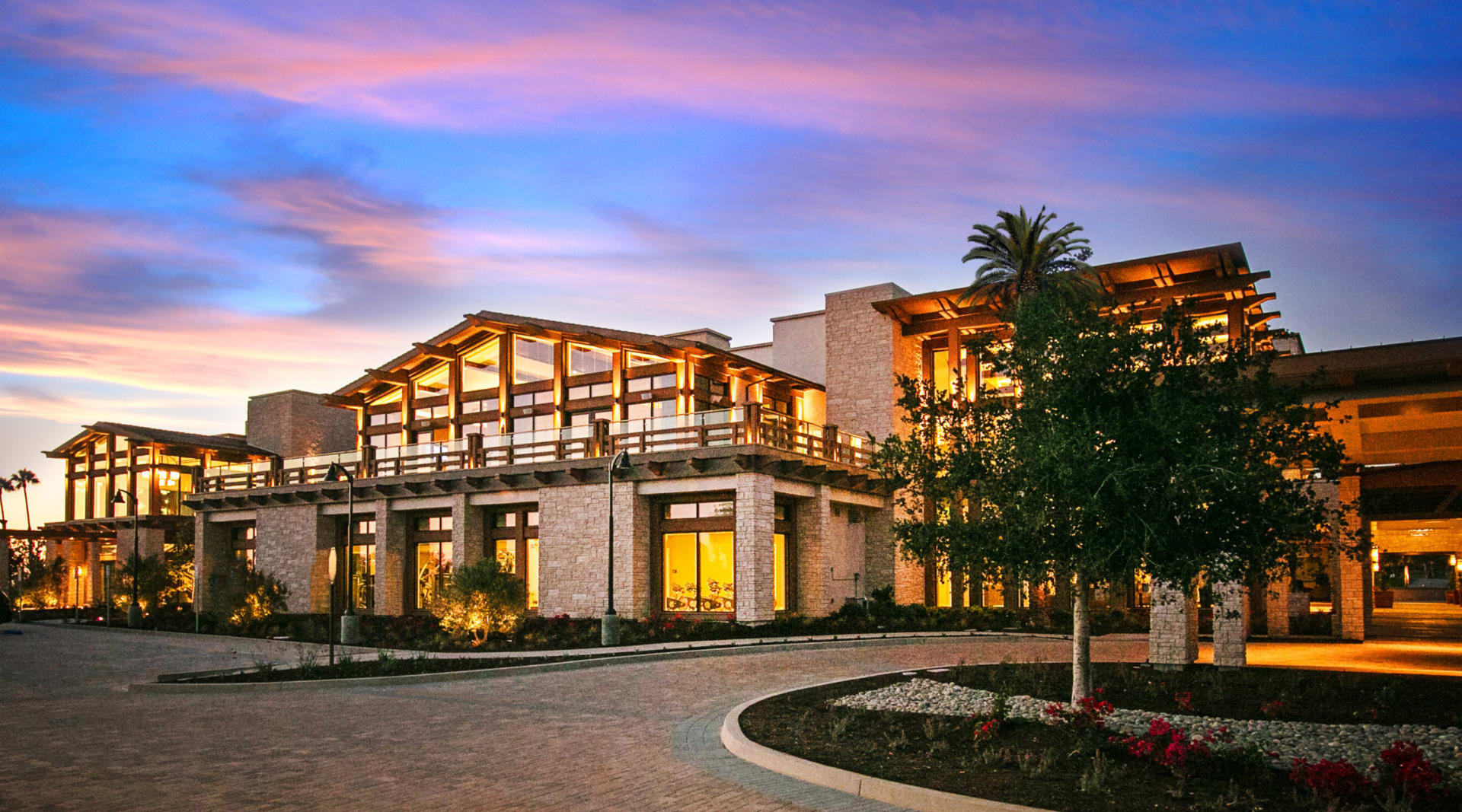 Beyond the fairways and courts, members can indulge in rejuvenating workouts at the fully equipped fitness center, followed by a meal at the club's range of restaurants, each offering a unique gastronomic experience.

Discover Newport Beach with Stephanie Young Group
Ready to find your
home for sale in Newport Beach
? Whether seeking the perfect luxury home or wishing to find a vacation home in this coastal paradise,
Stephanie Young Group
is your trusted guide. With deep-rooted knowledge and a passion for Newport Beach's unique offerings, we're here to ensure your experience is nothing short of exceptional. Dive into the beauty, luxury, and charm of Newport Beach with us by your side.