As the real estate market is in a constant state of shifts and changes, it is natural for our buyers and sellers to have a lot of questions.
And here are Top 4 questions we get asked:
1. WHAT'S HAPPENING WITH MORTGAGE RATES?
Rising mortgage rates are no doubt one of the biggest factors impacting the housing market right now. But it's important to remind your clients that the low rates of the last few years were an anomaly.
If you're following along with the news today, you've heard about rising inflation. Today, inflation is at a 40-year high. According to the National Association of Home Builders (NAHB):
"Consumer prices accelerated again in May as shelter, energy and food prices continued to surge at the fastest pace in decades. This marked the third straight month for inflation above an 8% rate and was the largest year-over-year gain since December 1981."
With inflation rising, you're likely feeling it impact your day-to-day life as prices go up for gas, groceries, and more. These climbing consumer costs can put a pinch on your wallet and make you re-evaluate any big purchases you have planned to ensure they're still worthwhile.
If you've been thinking about purchasing a home this year, you're probably wondering if you should continue down that path or if it makes more sense to wait. While the answer depends on your situation, here's how homeownership can help you combat the rising costs that come with inflation.
Homeownership Helps You Stabilize One of Your Biggest Monthly Expenses
Investopedia explains that during a period of high inflation, prices rise across the board. That's true for things like food, entertainment, and other goods and services, even housing. Both rental prices and home prices are on the rise. So, as a buyer, how can you protect yourself from increasing costs? The answer lies in homeownership.
Buying a home allows you to stabilize what's typically your biggest monthly expense: your housing cost. When you have a fixed-rate mortgage on your home, you lock in your monthly payment for the duration of your loan, often 15 to 30 years. James Royal, Senior Wealth Management Reporter at Bankrate, says:
"A fixed-rate mortgage allows you to maintain the biggest portion of housing expenses at the same payment. Sure, property taxes will rise and other expenses may creep up, but your monthly housing payment remains the same. That's certainly not the case if you're renting."
So even if other prices increase, your housing payment will be a reliable amount that can help keep your budget in check. If you rent, you don't have that same benefit, and you won't be protected from rising housing costs.
Investing in an Asset That Historically Outperforms Inflation
While it's true rising home prices and higher mortgage rates mean that buying a house today costs more than it did even a few months ago, you still have an opportunity to set yourself up for a long-term win. That's because, in inflationary times, you want to be invested in an asset that outperforms inflation and typically holds or grows in value.
The graph below shows how the average home price appreciation outperformed the average inflation rate in most decades going all the way back to the seventies – making homeownership a historically strong hedge against inflation (see graph below):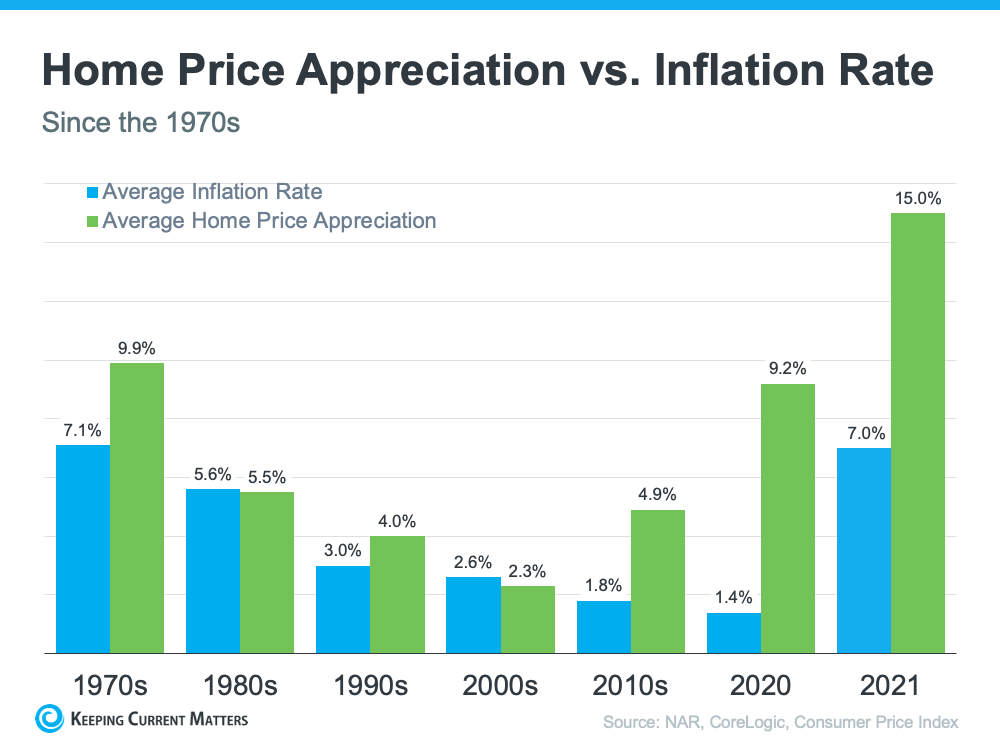 So, what does that mean for you? Today, experts forecast home prices will only go up from here thanks to the ongoing imbalance of supply and demand. Once you buy a house, any home price appreciation that does occur will grow your equity and your net worth. And since homes are typically assets that grow in value, you have peace of mind that history shows your investment is a strong one.
That means, if you're ready and able, it makes sense to buy today before prices rise further.
As inflation rises and mortgage rates climb, many may see their purchasing power shrink and their dream of homeownership fade.
However, it's important to remember one big piece of economic wisdom: there is no better hedge against inflation than homeownership.
Historically, we have seen homeownership outperform inflation in most decades. So if there's an asset to invest in, housing is one of the few tangible assets that tends to hold its value.
If you've been thinking about buying a home this year, it makes sense to act soon, even with inflation rising. That way you can stabilize your monthly housing cost and invest in an asset that historically outperforms inflation. If you're ready to get started, work with a trusted real estate advisor so you have expert advice on your specific situation when you're ready to buy a home.
2. WHAT WILL HAPPEN TO REAL ESTATE IF WE GO INTO A RECESSION?
Post-2008, nothing will strike fear into the hearts of buyers and sellers like the word "recession."
But again, historical context is everything. Take a look at the chart below for some serious perspective.
In 4 out of the last 6 recessions, home prices have continued to appreciate. So, if a recession happens, it does not necessarily mean home prices will decline. This is one of the most important pieces of information you need to be getting out right now.
The other big takeaway if a recession happens: interest rates usually go up at the beginning of an economic decline, but in order to stimulate the economy, they will typically fall.
According to Fortune,
"Over the past five recessions, mortgage rates have fallen an average of 1.8 percentage points from the peak seen during the recession to the trough. And in many cases, they continued to fall after the fact as it takes some time to turn things around even when the recession is technically over."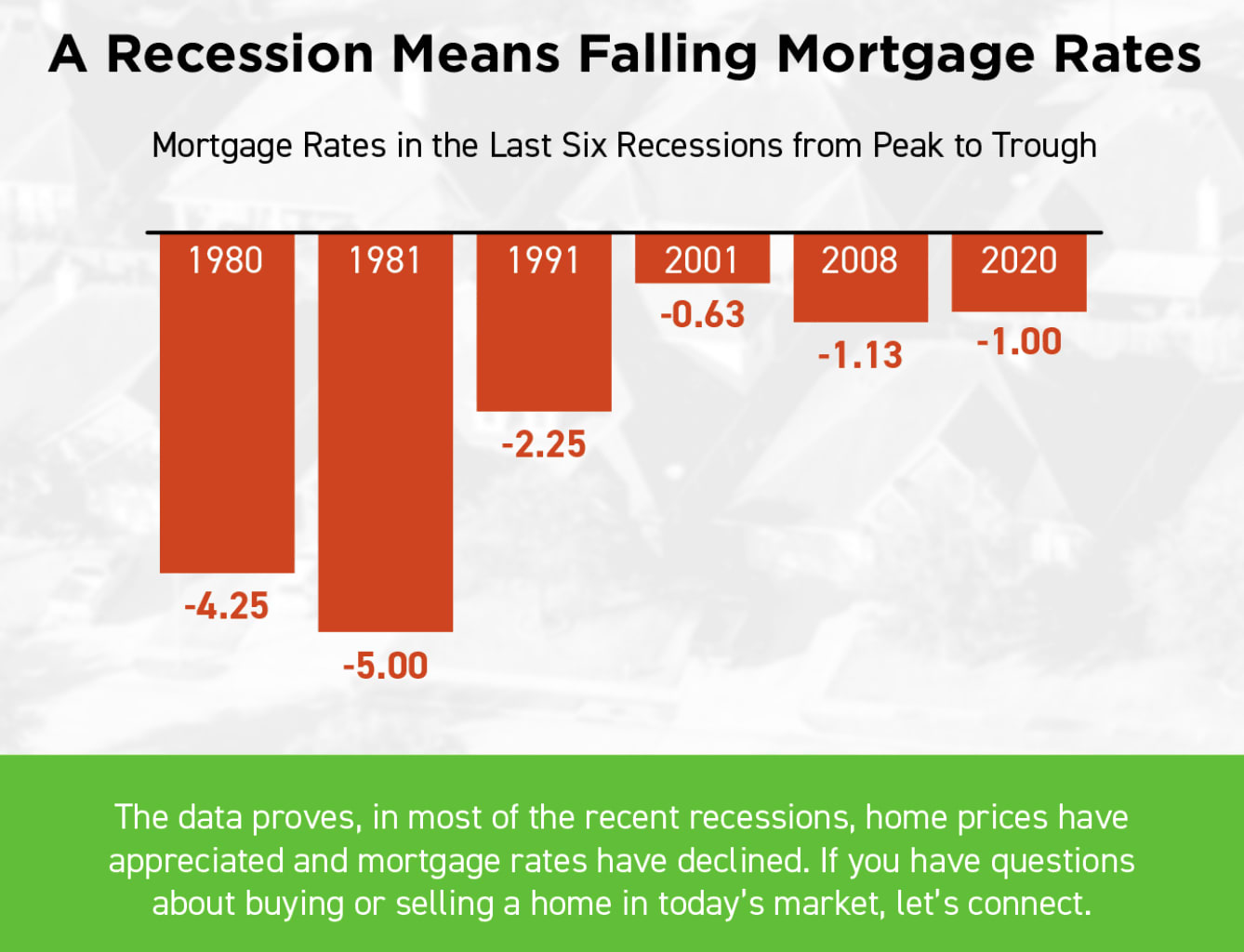 So, while the days of mortgage rates below 3% may be over, we also can't say for sure they're only going to go up from here. Making sure your clients know this is crucial to understanding what to anticipate from today's shifting market.
If you're wondering what a potential recession could mean for the housing market, here's what history tells us.
In four of the last six recessions, home prices actually appreciated, only fallingduring the early 90s and the housing crash in 2008. Mortgage rates, though, declined during each of the previous recessions.
If you have questions about buying or selling a home in today's market, let's connect.


3. WHATS GOING TO HAPPEN THIS YEAR IN REAL ESTATE?

When we're constantly being bombarded with different opinions and information, it's easy to get lost in the noise. Time and time again, agents will let this get the best of them and their business.
So while signs of a market shift become clearer each day, it's important to remember that context is everything.
Yes, we are seeing a slowdown. However, we are really just heading back toward the market pace we saw pre-pandemic, and those were still great years for real estate.
Focus on the big picture, and that's this: the housing market is still very strong, and previous projections are already outperforming what industry experts forecasted earlier this year.
For example, all major real estate institutions are forecasting at least 6 million homes sold in 2022.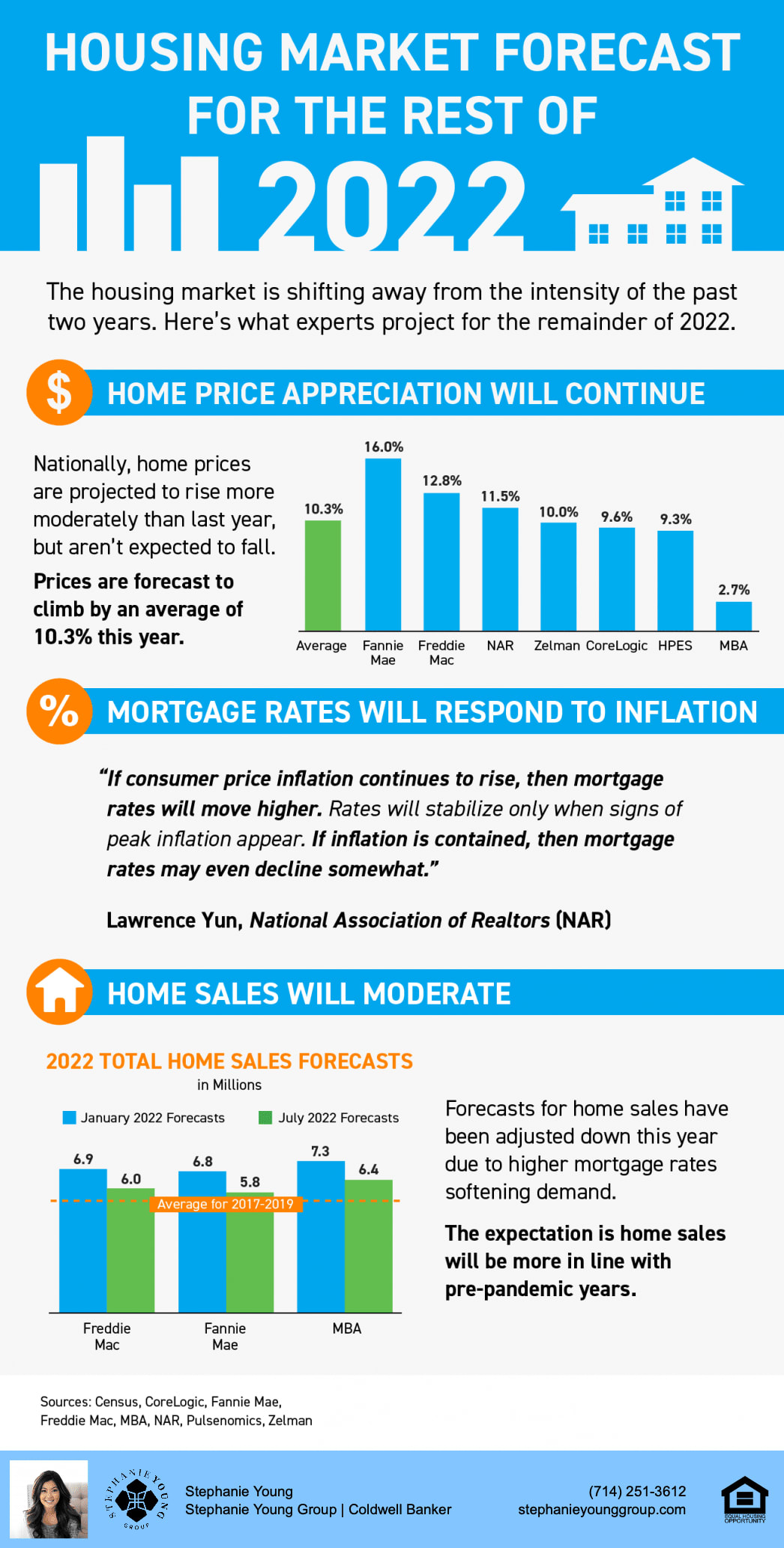 Instead of getting caught up in headlines that do more to terrify than clarify what's really happening in real estate, cut through the noise and focus your business on what carries the most weight: expert-backed data and insights.
4. SHOULD I BUY A HOME RIGHT NOW?
This is probably one of the biggest questions you're getting asked right now, and it's never been more important to have a good answer for it.
For all the reasons we mentioned above, the short answer to this question is yes.
Want To Buy a Home? Now May Be the Time.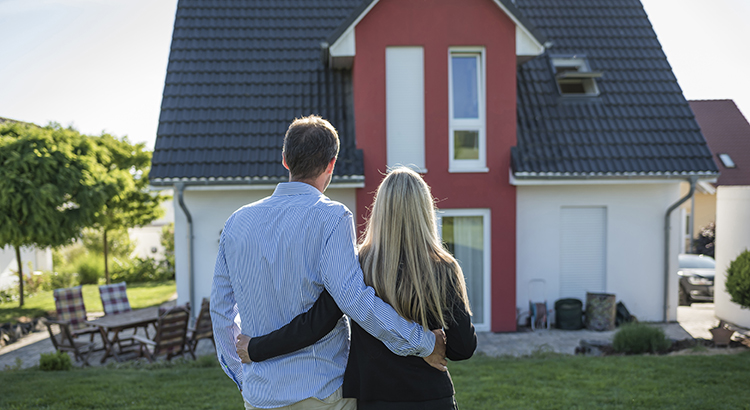 There are more homes for sale today than at any time last year. So, if you tried to buy a home last year and were outbid or out priced, now may be your opportunity. The number of homes for sale in the U.S. has been growing over the past four months as rising mortgage rates help slow the frenzy the housing market saw during the pandemic.
Lawrence Yun, Chief Economist at the National Association of Realtors (NAR), explains why the shifting market creates a window of opportunity for you:
"This is an opportunity for people with a secure job to jump into the market, when other people are a little hesitant because of a possible recession. . . They'll have fewer buyers to compete with."
Two Reasons There Are More Homes for Sale
The first reason the market is seeing more homes available for sale is the number of sales happening each month has decreased. This slowdown has been caused by rising mortgage rates and rising home prices, leading many to postpone or put off buying. The graph below uses data from realtor.com to show how active real estate listings have risen over the past four months as a result.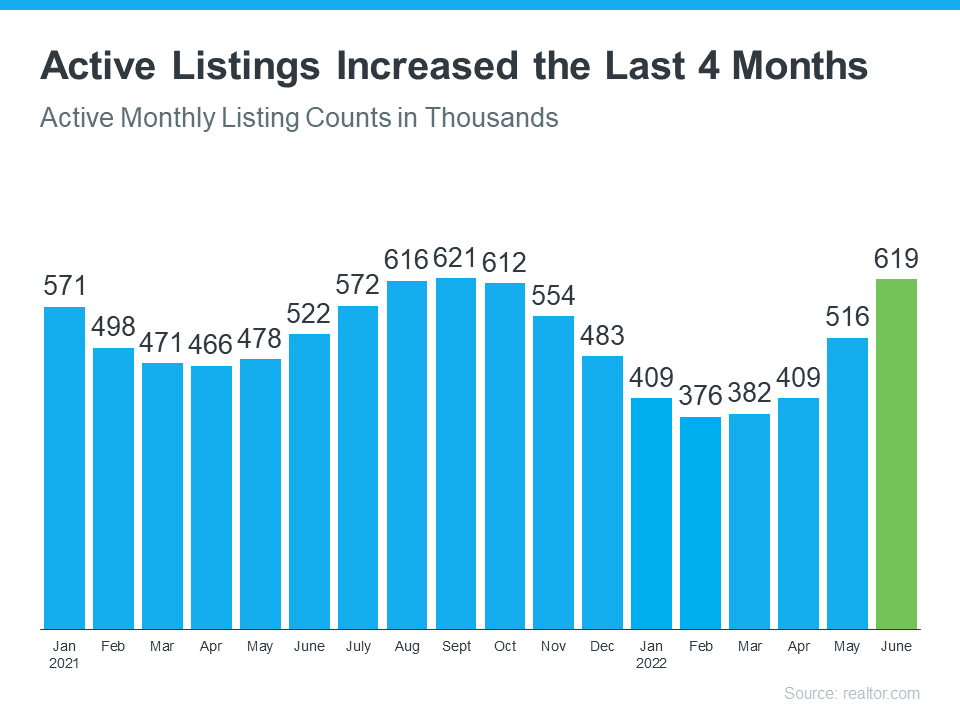 The second reason the market is seeing more homes available for sale is because the number of people selling their homes is also rising. The graph below outlines new monthly listings coming onto the market compared to last year. As the graph shows, for the past three months, more people have put their homes on the market than the previous year.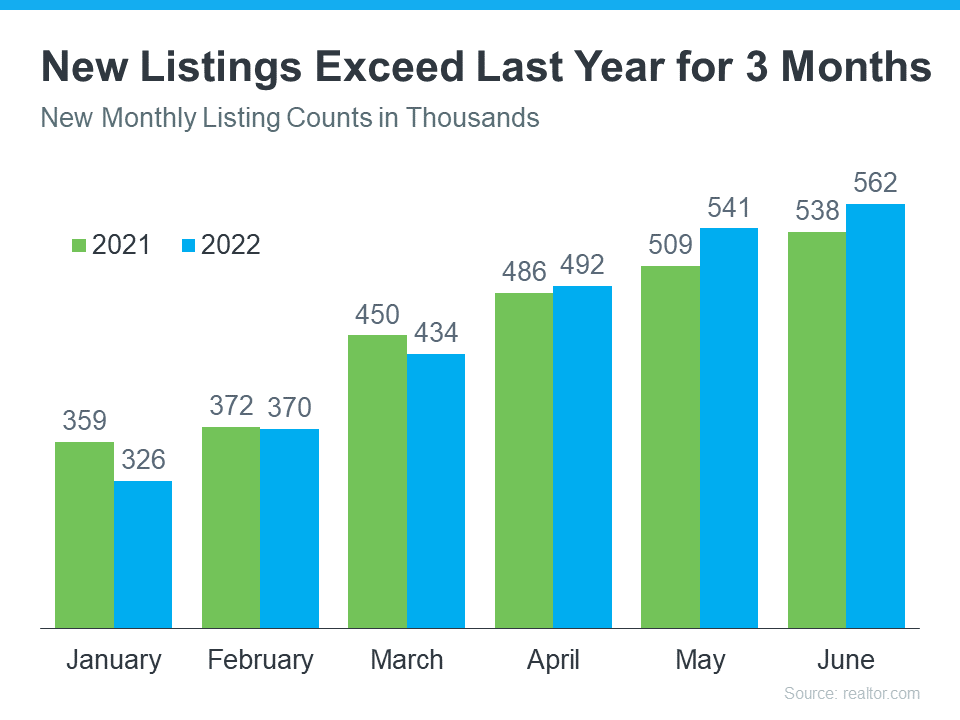 Bottom Line
The number of homes for sale across the country is growing, and that means more options for those thinking about buying a home. This is the opportunity many have been waiting for who were outbid or out priced last year.
Trying to time the housing market for that deal of a lifetime is like trying to win the lottery. And while purchasing a home today may not be as easy as it was a couple of years ago, the latest data shows that inventory levels are rising, which means more moderate price appreciation and more options for buyers.
This is the time to share those insights and bring back in any clients who may have put their search on pause
We can't control what's going to happen with mortgage rates or price appreciation, but we can control what we prioritize. That way, in times of uncertainty, you see these factors less as stop signs and more as opportunities for growth and change.
Remember this: the key to success in any market is staying educated, acclimating to the current climate and making sure you're keeping the most important thing the most important thing: helping your clients buy and sell homes.