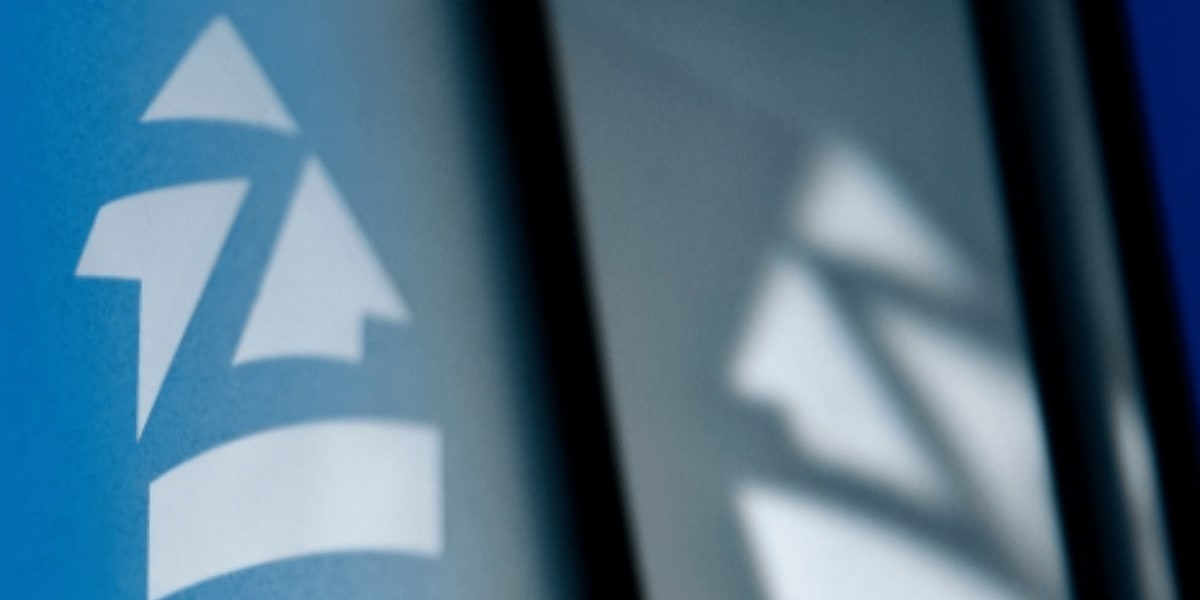 Zillow to Shutter Home Buying Business and Lay Off 2,000 Employees as Its Big Real Estate Bet Falters!
Zillow Group's ambitious tech-fueled bid to shake up how people buy and sell homes is coming to a surprising end. The Seattle online real estate giant said today it will shut down Zillow Offers, its iBuying program that aims to digitize and accelerate the homebuying experience. Approximately 25%, or about 2,000 people, will be laid off as a result of Zillow Offers closing. The company will take a write-down of more than $500 million related to the shutdown. The decision is a remarkable reversal from the company's home sales operation that represented a fundamental shift away from Zillow's core business when it began rolling out in 2018. Zillow was pinning its future on Zillow Offers and originally projected annual revenue of $20 billion by 2024 from the program.
"We've determined the unpredictability in forecasting home prices far exceeds what we anticipated and continuing to scale Zillow Offers would result in too much earnings and balance-sheet volatility," Zillow CEO Rich Barton said in a statement. Barton tweeted: "Today is a tough day at Zillow." He provided more explanation in a shareholders letter, which you can read in full below. Barton cited price forecasting volatility, caused in part by the pandemic — which initially froze the housing market, followed by rising home prices and a supply-demand imbalance. That resulted in Zillow Offers unit economics fluctuating in both directions by margins wider than Zillow predicted. Zillow as a result was unable to accurately forecast the price of homes three to six months in the future and was forced to think about making Zillow Offers an even larger business.
Barton said "the business would only become consistently profitable at scale. We have determined this large scale would require too much equity capital, create too much volatility in our earnings and balance sheet, and ultimately result in a far lower return on equity than we imagined." In an interview with CNBC, Barton said that the move was about "not being naive, and thinking that this kind of price movement could never happen again in the future."
"This is us acting like the long-term shareholders we are, and the long-term investors we are in this company, and saying it just doesn't work for us. We have a great core business to fall back on," he said. Barton, who co-founded the company and returned as CEO in 2019, also noted labor shortage and supply chain issues that led to Zillow's decision earlier this month to temporarily pause purchasing new contracts to buy homes via Zillow Offers for the rest of this year. Also: Zillow was only able to convert 10% of serious sellers who asked for an offer via Zillow Offers. "We believe there are better, broader, less risky, more brand-aligned ways of enabling all of our customers who want to move," Barton wrote in the shareholder's letter. Zillow's stock had been falling this week after reports emerged noting that most of the homes the company had purchased were now worth less than what Zillow paid for them. KeyBanc analyst Edward Yruma said an analysis of 650 homes in Zillow's inventory found that 66% are currently listed below the purchase price at an average discount of 4.5%. Bloomberg reported Monday that Zillow is looking to sell about 7,000 homes, and is seeking roughly $2.8 billion for the houses.
Brad Erickson, an analyst with RBC Insight, this week laid out three possibilities for Zillow Offers: that it would continue to pause temporarily, that it would take an indefinite pause and partner with another iBuyer, or completely shut down like the company announced Tuesday. He said closing Zillow Offers offers a near-term solution to "remove asset intensity overhang" but limits the longer-term bull case "given Zillow would once again lack better access to the sell-side of the TAM which limited growth historically." Erickson added that "Zillow's buying got ahead of itself as prices started to soften at the end of the summer" and continuing to purchase homes "would have simply furthered incremental losses." Zillow competes with other iBuyer services from Opendoor, OfferPad, and Redfin, among others. They haven't announced any similar slowdown or pause. Redfin CEO Glenn Kelman told GeekWire he was surprised that Zillow decided to ditch Zillow Offers. He said Redfin remains committed to iBuying and "will keep methodically and carefully expanding that service." Kelman said the choice most homeowners will prefer is a brokered sale, "especially when we charge a fee as low as 1%."
The fundamentals of the housing market are actually quite strong. "The iBuying business is what we've always thought it is, an attractive option for homeowners who are willing to pay more for convenience and peace of mind," Kelman said. Zillow's home-buying segment brought in $1.1 billion in Q3 revenue, up 534% year-over-year, and up from $772 million in Q2. It accounted for more than 60% of Zillow's total revenue in Q3. The homes segment posted a loss of $421 million. The company purchased 9,680 homes in the third quarter of this year, more than double what it purchased in the second quarter, which was more than double from the first quarter. It sold 3,032 homes, below expectations. It ended Q3 with 9,790 homes in inventory, up from 3,142 homes in Q2.

Zillow posted an adjusted loss of $0.95 per share, missing expectations of $0.15 per share. It also missed on estimates for total revenue, reporting $1.74 billion versus expectations of $2 billion. The company's shares continued sinking in after-hours trading Tuesday; the stock has fallen more than 40% this year. The housing market has shown signs of cooling in recent months. Barton told CNBC that shutting down Zillow Offers was not about "making a call on the housing market." "The fundamentals of the housing market are actually quite strong," he noted. Zillow ended the third quarter with cash and investments of $3.2 billion. And as for what's next? "Before today, our seller offering was overly focused on Zillow Offers and was able to serve only a small number of the available customer set. Going forward, rather than having to buy a customer's home to help her sell, we are now simply going to help her move," Barton wrote in the letter. "We will expand our view and explore a marketplace of scalable selling solutions that give certainty, convenience, choice, simplicity and speed, all while addressing the broader opportunity for
Zillow. Importantly, we now plan to focus our offerings on asset- and capital-light solutions with an open mind as we explore providing these solutions ourselves and/or through partners."
Zillow to Sell 7,000 Homes for $2.8 Billion After Flipping Flop
Zillow is looking to sell about 7,000 homes for roughly $2.8 billion, which are being pitched to institutional investors, according to Bloomberg. (Photo by Cindy Yamanaka, Orange County Register/SCNG) By BLOOMBERG | PUBLISHED: November 1, 2021, at 1:14 p.m. | Updated November 1, 2021, at 1:41 p.m.

By Patrick Clark, Sridhar Natarajan, and Heather Perlberg | Bloomberg.

Zillow Group is looking to sell about 7,000 homes as it seeks to recover from a fumble in its high-tech home-flipping business. The company is seeking roughly $2.8 billion for the houses, which are being pitched to institutional investors, according to people familiar with the matter. Zillow is likely to sell the houses to a multitude of buyers rather than packaging them in a single transaction, said the people, who asked not to be named because the matter is private. Read more: Zillow's zeal to outbid for homes backfires in flipping fumble. The move to offload a block of homes comes as Zillow seeks to recover from an operational stumble that saw it buy too many houses, with many now being listed for less than it paid. The company typically offers smaller numbers of homes to single-family landlords, but the current sales effort is much larger than normal.

A representative for Zillow didn't immediately comment. Zillow shares dropped as much as 10% to $95 on Monday. The stock had slipped 22% this year through Friday after nearly tripling in 2020. The company recently said it would stop making new offers in its home-flipping operation for the remainder of the year. The decision came after the company tweaked the algorithms that power the business to make higher offers, leaving it with a bevy of winning bids just as home-price appreciation cooled off a bit. An analysis of 650 homes owned by Zillow showed that two-thirds were priced for less than the company bought them for, according to an October 31 note from KeyBanc Capital Markets. "Zillow may have leaned into home acquisition at the wrong time, and we believe earnings may be at risk," the analysts wrote. Zillow put a record number of homes on the market in September, listing properties at the lowest markups since November 2018, according to research from YipitData. It also cut prices on nearly half of its U.S. listings in the third quarter, according to Yipit, that its inventory was commanding prices lower than it expected.

Zillow, led by Chief Executive Officer Rich Barton, is best known for operating an online listing service. In 2018, it started practicing a new spin on home-flipping called iBuying that seeks to offer sellers a simplified way of selling a home. The company bought more than 3,800 houses in the second quarter, making progress toward its stated goal of acquiring 5,000 homes a month by 2024. The increase in purchases left the company struggling to find workers to renovate the properties. Zillow and its chief competitors, Opendoor Technologies Inc. and Offerpad Solutions Inc., often sell homes to single-family landlords in the normal course of business. Investors bought roughly 9% of all homes Zillow sold in the first quarter of 2021, Bloomberg previously reported.