Welcome to the village of Stonegate

A deluxe, private community bursting with outdoor opportunities!
If you're searching for a charming village tucked away from the city that offers world-class amenities, ample green spaces to explore, and unique trail systems, Stonegate is the community for you. With intimate neighborhood enclaves and outdoor fun around every corner, living in Stonegate is like living in a quaint neighborhood straight out of the movies. Part of the Villages of Irvine, Stonegate is a master-planned community built in 2011 and covers over one square mile of space that includes luxury, single-family homes, seven parks, dozens of playgrounds and picnic spaces, and members-only facilities.
With over 300,000 residents, the master-planned city of Irvine is a major metropolitan area of Orange County, California. Several prominent businesses in the tech industries have their headquarters in the city, and there are over six college campuses in the downtown district or surrounding suburbs. Bursting with activity and culture, there is something for everyone in Irvine and with year-round perfect temperatures and the proximity to the mountains
and
the beach, Irvine offers the ideal location for those seeking a vibrant and exciting Southern California lifestyle.
What to Love
Award-winning and high-achieving schools

Numerous amenities within walking distance

Close to

Woodbury Town Center

for dining and shopping opportunities

Local Lifestyle
Quiet and charming, Stonegate is a beautiful destination for those seeking a respite from bustling city life, but still wish to be close to upscale amenities and modern conveniences. The neighborhood is located in the perfect spot — close to boundless outdoor natural reserves, trails, and parks, yet within minutes from upscale restaurants and glamorous shopping. Stonegate is ideal for families with busy lifestyles, but are looking to make their home a quiet oasis away from the city.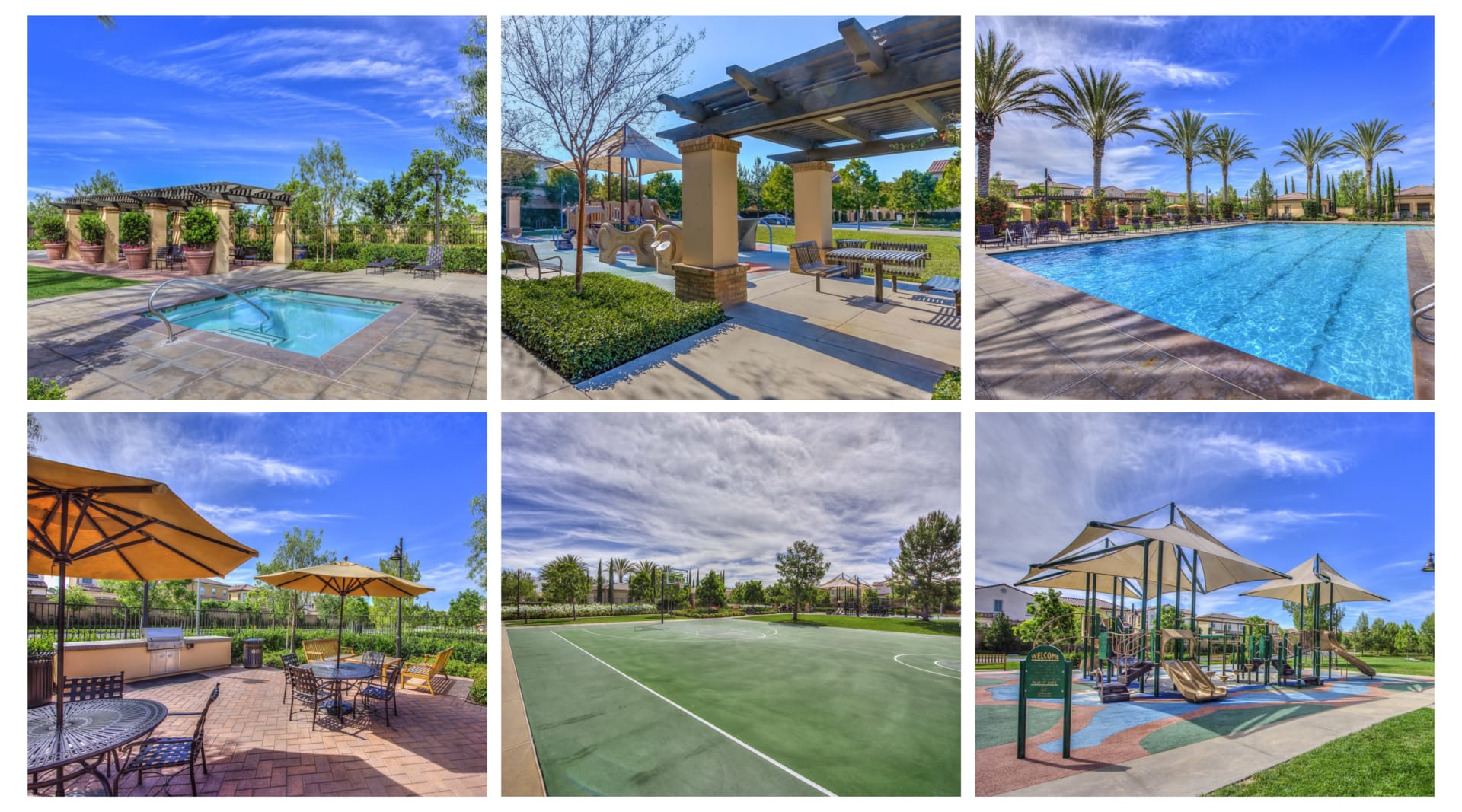 Dining, Entertainment, and Shopping
An international seasonal kitchen,
Five Loaves Restaurant
offers traditional Italian fare using seasonal ingredients and freshly baked bread for pizzas and sandwiches. Their homemade pastas include everything from Alfredo to a unique Egyptian dish with garbanzo beans and macaroni, shaved ribeye steak, and cold Italian sandwiches. Something for everyone, Five Loaves is sure to curb your cravings and leave you full and happy after each visit. For an upscale evening out, make a reservation at
Javier's Restaurant
. Offering the finest foods of Mexico, Javier's is a beautiful culinary experience from the moment you walk through the doors. With elegant decor and in a cave-like atmosphere, Javier's is a culinary experience you will never forget. Menu items include stuffed shrimp empanadas, specialty house salads with shrimp and steak, and a rotating seafood menu that provides only the finest, freshly caught fish in town.
Shopping in Stonegate has never been easier, thanks to the convenient location of the
Irvine Spectrum Center
and the
Woodbury Town Center
. Home to hundreds of retailers and restaurants, you can find something for all interests, styles, and tastes at both of these vibrant locations. Don't forget to check their website for special workout classes, fashion shows, storytimes at Barnes and Noble, and exclusive concerts throughout the year.
Things to Do
Orange County Great Park
is just a few minutes outside of the Stonegate community and features over 1,300 acres of amenities. The park currently has over 500 acres of green spaces, athletic fields, and trails to explore and will continue to grow as plans take shape for the next phase of development. The park hosts an art complex, hot-air balloon rides, a carousel, and will be the future home of a botanical garden within the next few years.
The
Jeffrey Open Space Trail
is something truly unique to the neighborhoods of Irvine. This open space corridor connects the city of Irvine through 3.5 miles of trails with a planned extension to run over Interstate 5 and along the Santa Ana Mountains. The trail is the perfect way to experience the natural beauty of Irvine.


A brand new venue for live music in a more intimate space,
FivePoint

Amphitheater
brings incredible performers to the city of Irvine. Originally the Irvine Meadows Amphitheater, FivePoint now offers a more comfortable space for attendees and performers to experience the thrill of an outdoor show. Catch a concert and enjoy an excellent meal from one of many creative food trucks throughout the venue for an ultimate night out.
For gorgeous views and endless trails to wander, visit
Limestone Canyon Nature Preserve
, a spectacular lush canyon of oak woodlands and streamside habitats. Rich in biodiversity, the preserve is the ideal location for hikers, bikers, and explorers and hosts educational workshops and programs for all ages throughout the year.
Schools
There are a few high-achieving schools near the Stonegate community. A few include: